Workshop Venue
The workshop will take place in Danfords, 25 East Broadway, Port Jefferson, New York 11777.
Danfords is located on the waterfront, right next to the Pt Jefferson - Bridgeport (Connecticut) ferry terminal.
The meeting will take place in Bayles Room, on the east side of the Danfords complex.
To make reservations, please call Danfords at (800) 332-6367, indicating that you are part of the covariance workshop organized by Brookhaven National Laboratory. Reservations should be made as soon as possible.
The deadline to make reservations in Danfords is April 15, 2008. Beyond that, the rate in Danfords will be $209.
Port Jefferson is a quaint village on Long Island's north shore, about 4 miles east from Stony Brook University, 17 miles northwest from Brookhaven National Laboratory and 56 miles east from New York City.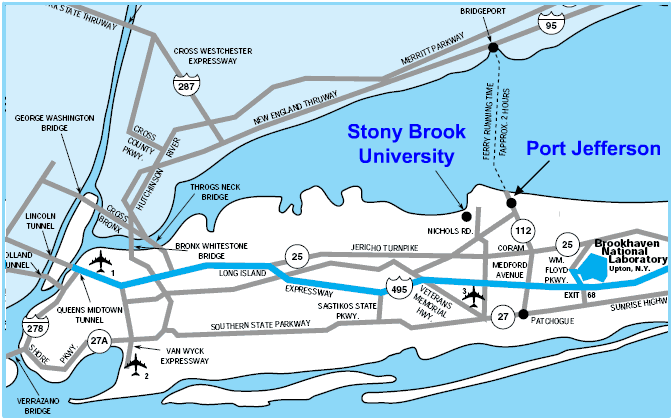 More information about Port Jefferson can be found here.